Yoga Ashram in India, Vishranti Kutir, was started up by Sri Swami Yogananda, a disciple of Sri Swami Paramananda, Haridwar. Vishranti means resting in self, and Kutir defines an abode.
Vishranti Kutir, the best yoga ashram in India, runs on a donation basis. We offer Yoga Philosophy, Dhyan Yoga, Vedanta, Upanishads, and Bhagwat Gita With high dedication.
Yoga Ashram in India, Vishranti Kutir, a sister branch of Yog Niketan Dham, came into existence in 2018. Kutir is nestled against the magnificent Himalayas and facing the holy Bhagirathi river.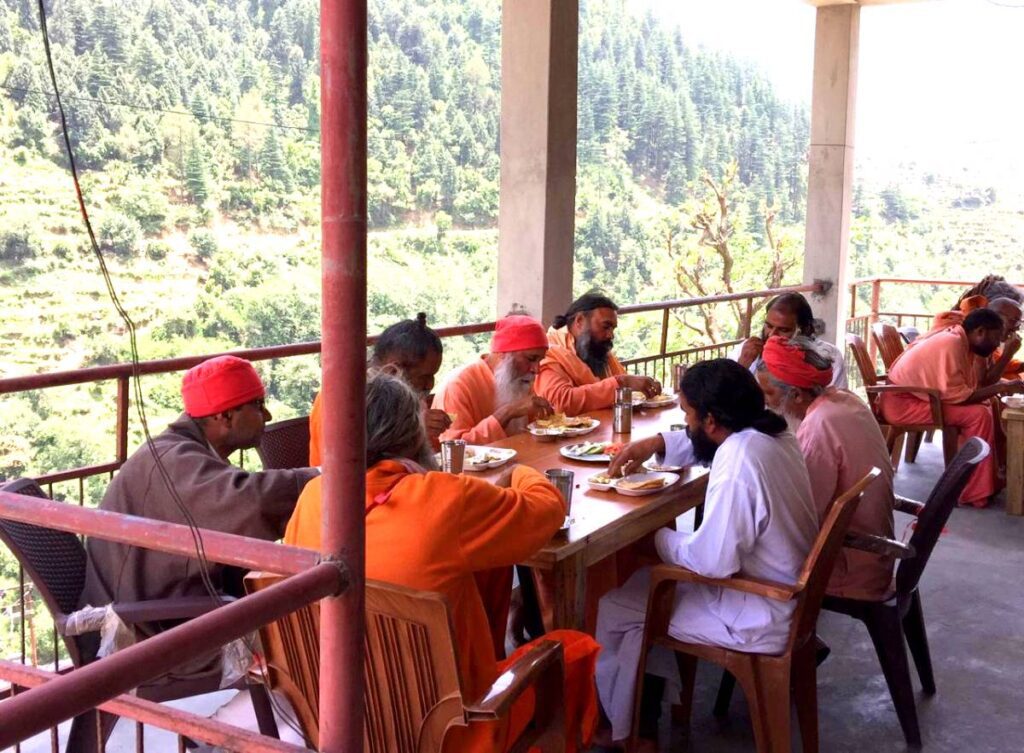 Yoga Ashram in India, Vishranti Kutir, is situated in the secluded village Lata, 22 kilometres north of Uttarkashi. The ashram is close by road from Uttarkashi to the Gangotri region.
The high-altitude Himalayan terrain makes Vishranti Kutir an ideal place to stay and join Yoga retreats, self-practising Yoga, Pranayama, Meditation & Sadhana (spiritual practice). 
Snow-covered Gangotri peaks attract people from around the globe to visit here.