Our best 100 hour Yoga Teacher Training in India is for beginners, Yoga professionals, and Yoga optimists who, due to time constraints or any other cause, cannot do the 200-hour Yoga Teacher's Training in India at one time.
For the students incapable of completing their 200-hour Yoga TTC at once, we offer them an opportunity to complete the course in two halves.
We offer traditional multi-style Hatha Yoga, Ashtanga Yoga, Power Yoga, Kundalini Yoga, Shat Kriyas, Pranayama, Mantra Sadhana, Ayurveda lessons, Yoga Therapy sessions, Meditation, and alternative therapies to advance their Yogic wisdom.
We motivate our students to come back and complete the other half of their 100-hour yoga teacher's training course.
Yoga Alliance, US certified 200 Hour Yoga TTC enables them to become registered yoga teachers.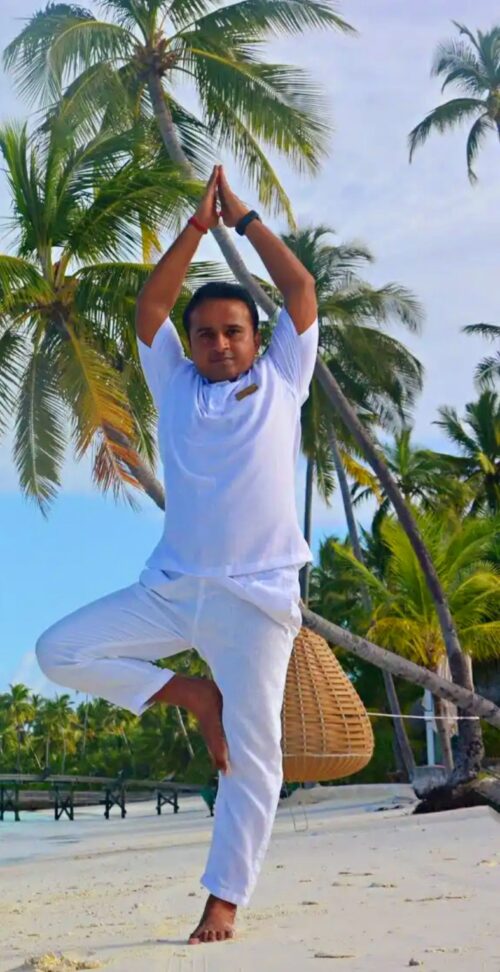 Our Yoga Teacher's Training in India is explicit, keeping yoga for beginners' practice in mind.
Yoga Teacher's Training in India course offers them a unique opportunity to gradually mould themselves into a yogic lifestyle through thoughtful guidance and a dedicated daily schedule.